Home > Print Options
Print

Options
Barcodes

Barcodes are a series of wide and narrow bars that contain data and can be scanned to retrieve that data.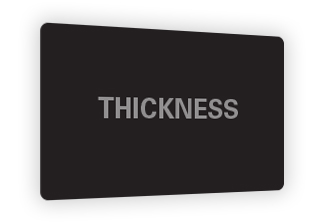 Plastek Cards is one of the leading manufacturers of coded magnet, magnetic stripe and smart cards. We can provide many options for your plastic card products. Our options will provide functionality to suit your business, and will make your cards stand out from the competition. Your business or organization can rely on Plastek Cards for quality and reliable manufacturing of your next gift card, library card, ID card, membership card, or prepaid card.
Note: Some print options or print option combinations are not possible due to card thickness and other factors. Please contact us to verify which print options will work for you.