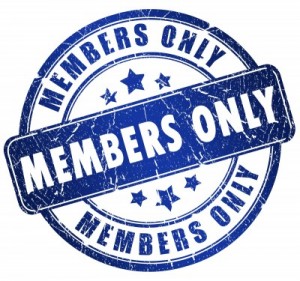 If your organization uses plastic membership cards, you may be missing a golden opportunity to increase their perceived value—and increase your customer's loyalty to your brand in the process. So what benefits could you add to your plastic cards? I think AAA is a great example of a company that realized the membership card becomes more valuable when adding other benefits to the card. Instead of just being a card you show to the tow truck driver when you need roadside assistance, they began to add value to the membership card with the AAA Show Your Card & Save® program. The discount program gives you additional reasons to maintain your membership and keep the card in your wallet.
Here are five ideas on how to add to the perceived value of your organization's membership card.
Members First
Allowing members to gain access to products or services before non-members adds a level of exclusivity to membership. Let's say you're a zoo that is opening a new exhibit. Consider allowing your members to be the first to come and experience that new exhibit before the general public. Or, before a new product launches, allow your members to pre-order it and be the first to receive it.
Loyalty Bonuses
Track purchases or visits through the use of a membership card to grant loyalty bonuses to your members. For example, at a coffee shop, you could offer the tenth cup free to coffee club members.
Reward Surprises
Surprise your members by adding rewards to their membership cards unannounced. It will give them a reason to swipe their membership card each time they visit your organization. Surprise rewards could include a free bottle of water at the gym, 50% off a salon product or a free appetizer at the golf club's on-site restaurant.
Special Privileges
Special privileges add value to your membership card and help increase brand loyalty. What special privileges could you offer? Could it be free parking, free WiFi or access to your facility an hour early?
Discounts
One of the most popular value-added promotions attached to membership cards is discounts. You often see attractions that offer gift shop discounts to members, and arts organizations will often offer a percentage-off classes or discounted season passes to members. A membership-based discount program can also open the door to create partnerships with complimentary businesses offering reciprocal discounts to each others' members.
What have you done to add value to your organization's membership card?