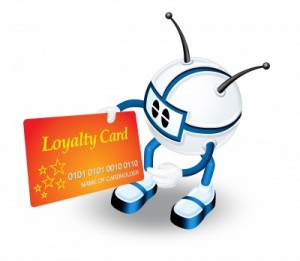 If you own a small business that uses plastic card printing for membership or gift cards, you may be missing out on an opportunity to build repeat business and inspire positive word of mouth. While a membership card to the local gym is used to ensure only members use the facility, a gift card to restaurant or salon could be reloaded and used multiple times, creating loyalty among your patrons.
'Free' Is a Powerful Motivator
Incentives tied to a membership or gift card can also encourage consumers to spend their dollars at a particular establishment. Take Starbucks, for example. The popular coffee house chain has built an impressive loyalty program that rewards users for registering and reloading their initial gift card. The My Starbucks Rewards program also offers the incentive of upgrading to a Gold Card once a certain number of drinks have been purchased, tapping into both exclusivity and a sense of accomplishment. Users can also earn a free drink or food item of their choice upon reaching 12 stars. That's 12 Caramel Macchiatos! And just imagine if those were all Venti sized! Despite the cost to the consumer, the promise of something "free" is a very powerful motivator that can help drive business.
Is a Loyalty Card Right For Your Business?
The first step is to determine what you want to accomplish with your loyalty program. If your goal is to inspire repeat business, you could offer a free service or product once a certain number are purchased. For example, a nail salon could offer a free manicure for every 10 services purchased, or a pizza shop could "give away" a free pizza. And allowing customers to show a plastic card instead of tallying on a paper card simplifies the process for everyone.
If you're looking to start a loyalty program at your business, Plastek Cards can help. We offer a Gift Card or Loyalty Card Start-Up Package that will help you get your program off the ground and start building the repeat business you desire. Contact us today.