First-time buyers of plastic cards often have a lot of questions, and that's totally understandable. There are many, many options to consider with plastic card printing. How should the cards be designed? What's the best way to track user data? Are security features really necessary? Those are the kinds of things my new clients want to know, and if you're in the same boat, I hope you find this blog helpful.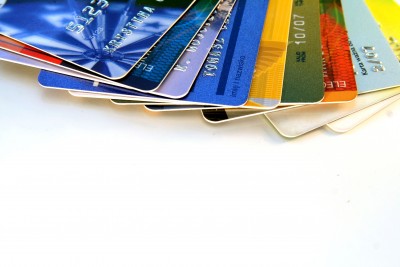 What is the end use or purpose of the plastic card?
That's the very first question you should ask yourself. To drill down a little, you'll need to know if you plan to give the cards to members or loyal buyers. Or are you looking for business cards or gift cards to hand out?
In order to provide guidance on the best features or options for you, I need to know exactly how the card will be used. So, with a plastic business card, for example, I'm fairly confident there won't be any need for a magnetic stripe. Conversely, if it's a gift card, you will need a mag stipe.
Will you need to keep track of data, either on purchases and/or on the card holder?
You have three main options, depending on the end use of the card: barcodes, magnetic stripes and smart chips. Each one offers a progressively higher level of data security. In some cases, you may want a mag stripe and a barcode. And smart cards require a signficant investment in systems and programming because of the embedded chip, so there are a number of things you would need to do in advance of ordering plastic cards.
Mag stripes themselves offer two different levels of security – LoCo (suitable for the vast majority of plastic cards) and HiCo (ideal for hotel key cards, credit cards and other cards that require an additional layer of data protection). I encourage you to read more about HiCo and LoCo.
Other related questions include:
How is the card going to be disbursed?
Will you need to print data on one side or both?
Will there be variable data? If yes, do you need it to be printed all at one time? Or will you want order fulfillment over a longer period of time? Sometimes my clients want an initial printing and then plan to warehouse the rest for future use. Is that the case with your project?
So, again, it all comes down to usage, both for you and for your customer.
What do you want the card to look like?
As I've written in previous blog posts, the sky is the limit with colors, designs and even die-cut shapes with your plastic cards. If you can dream it up, an offset litho printer can make it happen.
Often, I listen for trigger words, such as asking for cards that are sparkly, shiny or metallic. That will require silk screening. To help a printer better understand the look you want to achieve, have a sample or photo of a design you like at the ready.
The most difficult combination to create is embossing with variable data. In that case, a printer must examine internal limitations and constaints before taking on a job of that nature.
Do you have your own designer?
Most of my clients work with their own designer create finished plastic card artwork. However, if you are not working with a designer, most litho printers will offer:
Pre-made templates that you can choose from.
An in-house designer who can help you create the card you want from scratch.
And that pretty much covers it! Your answers to these questions will make placing your plastic card order simple and ensure that you get exactly what you're looking for when the work is complete.