About 95% of our plastic card printing ends up what we call white core. The core is the color of the plastic through and through. Many of our customers submit their own creative four-color designs for printing; others use our pre-made templates. In either case, no matter what colors are used on the surface of the card, the edge of the card will be white because of the traditional white core.
But what if you want a card with a different colored edge? You do have the option of purchasing what's referred to as colored core. In other words, you can choose plastic that's a specific color to begin with. The standard types are blue, red, yellow, green, tan, black and clear. Just as with the white core, your design will print on top of the core color you pick. Keep that in mind when you put together your design.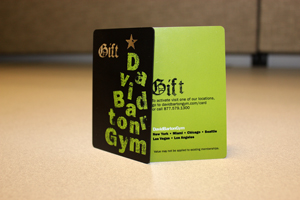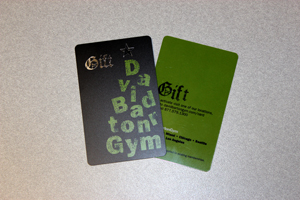 Caveats with Printing Plastic Cards on Colored Core
There are two main things to keep in mind before you request colored core for your plastic cards.
First, PMS (or Pantone) color matching with core is a very expensive proposition. PVC manufacturers don't like to make small batches of anything, so a minimum order is required. Plus, the yield is only about 75 cards per pound of plastic. If you want 1,000 cards, I'm sure you can do the math. Costly! So I always recommend sticking with the standard core colors, which I listed above.
Second, clear core really shows the scratches. So, if your customers are likely to use your cards frequently – such as with membership cards, key tags, etc. – you may want to choose a different colored core or go with the traditional white, which usually stays looking nice.
If you have questions about how to color your plastic cards, feel free to add a comment to this post or contact us. We'll be happy to walk you through the process!