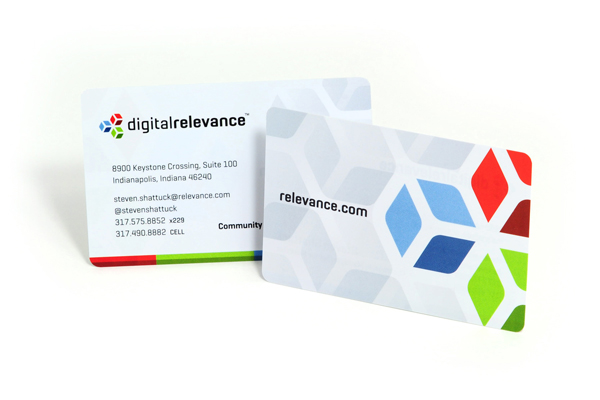 Whether you're working for a new startup or a well-established business, you're going to need to stay up-to-date on your marketing strategies. While the future of marketing may be – for the most part – in social media, there's always going to be an element of face-to-face marketing and networking. You're going to have to get to know your clients and potential partners if you want to succeed.
For this reason, the business card isn't going out of style any time soon. Why not use your business cards to get creative with your marketing? Plastic business cards give you a lot of options when it comes to marketing and networking – a lot more than old, traditional paper cards.
First of all, when you choose plastic cards over paper cards, you're already making a statement. You're saying that you care about details and design, and you're saying that you have the wherewithal to pay attention to those things. Looking successful is key to being successful. So, when you hand someone a beautifully designed, durable, plastic business card, you're saying that your company is worth investing in.
If you're getting business cards made for a conference, think about what you'll be doing while you're there. Is your company throwing an event? Why not make it an "exclusive" party? Your business card can act as both an advertisement for your company and as a key to get into the party. If you advertise this before the conference, people will come looking for you to "get in".
Plastic cards also allow you to play with shape and size more than traditional cards. Now, you don't want to go too big or too weird with your cards, as you want to make sure that they'll fit in people's wallets, pockets, and card cases. However, while staying within the proper size parameters, you can get die-cut cards that will set you apart from the crowd. If your card has a different shape to it, people will spend a bit more time looking at it, and your company will be more likely to stick out in their minds later.
Plastic card printing has gotten a lot more cost effective in the last few years. On top of that, social media marketing is incredibly cheap and often free. That frees up money for more creative marketing campaigns that would have otherwise been tied up in TV commercials or print ads. Instead, with the prevalence of Internet and social media marketing, you can make your face-to-face marketing that much more memorable, at a lower cost, with high-quality plastic business cards.