If you have a display rack for your gift cards or loyalty cards in your store, it's nice when your customers can see a variety of card designs and pick the one they think is most eye-catching. It gives them a memorable, visual connection with your brand.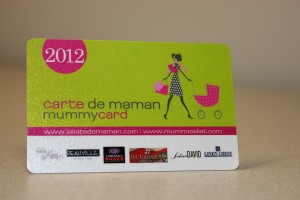 Group Multiple Plastic Card Designs to Hit Price Breaks
For those of you don't have the budget or the need to order tens of thousands of plastic cards, I have great news. Many printers will allow you to create multiple card designs as part of one order. It's really not so much a process issue as a cost factor. In fact, it can work to your benefit.
Let's say you need 1,000 plastic cards. At Plastek Cards, you could submit four designs or even 10 designs! The printing process remains the same. You don't have to buy 1,000 cards of only one design. This gives you the freedom to get creative and still lower your cost-per-card price. Combining the designs will help you hit the price breaks on higher quantities and leverage your dollars.
Check with Your Printer on Minimum Order Size
At Plastek Cards, we still print on a litho press, so our minimum plastic card printing order can be as low as 25. We have built our company around that model, keeping our price structure competitive. Many printers cannot accept orders that small. So, before going gung ho on multiple designs, be sure to ask your printer about minimum order requirements.
Like most printers, we do charge a small set-up fee for each design – but only for your first seven designs. After that, there are no additional design costs from us. But at the 25 quantity, those set-up fees can be cost prohibitive. Again, when you choose higher quantities, you will get your best value on multiple designs.