So, this is your first foray into plastic card printing as a business owner or marketing coordinator, and you want the cards to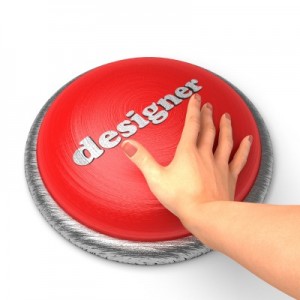 look spectacular. Naturally, you're going to work with the best graphic designer, who is probably very savvy when it comes to printing do's and don't. But if you or, by chance, your designer has never printed on plastic before, let me share some great tips on how to make this process easy and the end product exceptional.
Know What You Want on Your Plastic Cards
Every graphic designer out there will love me for saying, "Come to the table prepared." Nothing is more frustrating than someone who doesn't know what he wants, just what he doesn't want after viewing all the concepts.
So, before you ask a graphic designer to "put something together," have a clear idea of what you want and the functionality you need the cards to have. Honestly, this is also a big help to the printer.
Remember that Plastic and Paper Are Different
The next question to investigate is: "Can the card actually be printed the way it's being designed?" Recently, I've had a few customers who came to me with artwork that had to be addressed from a technical standpoint. I want to reiterate: designers know how to design. However, they might not have a clear understanding of the plastic printing process, which can be somewhat different from offset paper printing.
In one case, the customer wanted a silkscreened card, and the design looked great on the screen – a flooded silkscreen with a halftone over top. Unfortunately, when you print any type of tone over a silkscreen, you lose detail at a certain percentage of dots. The highlight end was very light, and not much of the color was sinking in. On the shadow end, I lost that detail as I moved up the scale.
To get a better idea of what I'm talking about, imagine a picture of a forest. Now imagine that you wanted to reproduce that image, pine needles and all, on a plastic card. On white paper, you can see those details even in the shadows of the trees. But the minute you add a silkscreen background, all that detail disappears.
So, the point is that both paper and plastic have their limitations. There are things a printer can do with plastic that can't be done on paper and vice versa. The dynamics change when you switch your design from one to the other.
Bleeds and Fonts Are Two Big Hurdles in Plastic Printing
The two problems I deal with most often are fonts and bleeds (or lack thereof). Fonts may share the same name, such as Helvetica, but have different characteristics that can be changed by a designer, such as kerning. So, your printer's standard Helvetica may not be your graphic designer's modified Helvetica.
A printer will typically NOT want you or the designer to provide a file with fonts. Instead, convert fonts to outlines, so that the system will reflow it. Otherwise, you can run into big problems. Yes, providing font files gives a printer the ability to correct things like spelling errors, but outlines save time and minimize aggravation.
Bleeds also cause issues, especially with photos. Vectored images are no big deal because you can always add on to the image. But a Photoshop image that doesn't have enough bleed cannot be enlarged or cloned. Yes, a printer can make the image bigger, but that will impact fonts and other things. Bottom line, give your printer the bleed. Crop it bigger. Otherwise, your artwork will more than likely come back to you, delaying the entire process.
So, if you have a handle on these three main areas – knowing what you want, understanding that paper and plastic are different, and managing fonts and bleeds – you and your graphic designer will be well on the way to a great experience and an awesome looking plastic card the first time around.