Even though Plastek Cards offers full-service plastic card printing, we frequently get calls from people who want to buy blank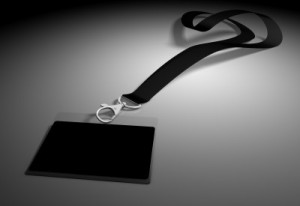 cards for use with table-top machines, often because they want to print ID cards. If this is something you're considering, here are few pointers for making the entire process easy.
Choose Your ID Card Printer or Other Table-top Machine First
One of the first questions I ask when someone wants to order blank cards is, "What kind of printer do you have?" Surprisingly, many people try to order the cards even before they have picked out what they want to use for printing. Or they ask me if they can print employee ID cards or ID Badges with an ink jet printer. Ah, no. You can't.
There are specific table-top printers for plastic cards. They are perfect if you need to:
* Do just two or three custom cards at a time
* Add variable data at low volume
* Add personalization, like a name or photo, at low volume
Shop around for the model that can produce the quantity of cards you'll need over time at a level of quality you'll be happy with. With most good desk-top card printers, you can use blank whites and print your own design or pictures.
Consider a Pre-printed Plastic Card Shell
If you want all the panache of a professionally printed card but still need to personalize them on a table-top printer, take a look at plastic card shell options. Most printers carry lots of pre-made designs, or you can customize your order. This is a great option for gift cards, membership cards, loyalty cards and more.
I had one restaurant customer who kept pre-printed shells around, just in case there was a sudden need to hand out a gift certificate, such as in the (hopefully rare) case of an unhappy customer. It's a great way to honor or reward someone at a moment's notice.
Determine How Many Cards You Need to Print and How Often
Before ordering blank cards, figure out the end use. It's cost-efficient to order 10,000 blank cards if they will last you for a while. But table-top ID card printers are not designed to print 10,000 cards all at one time. That's definitely going to cost you, both in time (table-tops are slow) and in money for ink, as well as printer wear and tear.
If you keep in mind that table-tops are best for "one-offs" – that they are not designed to handle mass printing – then you'll have great success with printing your own ID cards or other plastic cards.