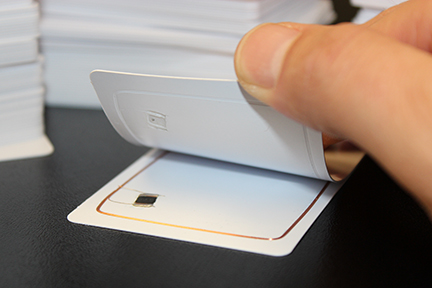 1K RFID Cards
Standard white CR80 size PVC cards (3.375″ x 2.125″) with a 34 mil thickness. Contain RFID tags that transmit data to a host system for access control, asset tracking, customer loyalty, and more.
RFID card pack of 50
Memory: 1K bytes
Frequency: 13.56 MHz
Protocol: ISO 14443A
Chip Model: ISSI4439
Cards are printable using a card printer
NOTE: Designed for use with thermal printers. Cards must be purchased in multiples of 50. Blank cards are sold in white only, and cannot be customized. UPC: 867624000164. Looking for custom cards?