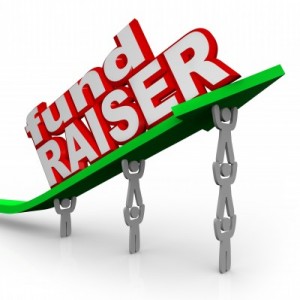 Fundraising is a way of life for non-profit agencies, school Parent Teacher Associations and children's clubs, and finding creative ways to raise money can become difficult. We all love getting our delivery of Girl Scout cookies every year (just don't look at the calorie stats!), but there are other avenues for fundraising that could be beneficial to the success of your organization.
Fundraising Cards That Allow for Customization
Die-cut sticker fundraising cards are an excellent way to give donors options. For example, let's say I'm part of a band booster club raising funds for new uniforms.  The plan is to canvas local businesses and ask if they want to be included in a year-long discount card. Perhaps the local Mexican restaurant is interested but only wants to participate for 6 months.
If you're using die-cut sticker fundraising cards, it's easy to accommodate that establishment. If each discount is for 10 percent off, simply specify six stickers instead of 12 for that restaurant. You also have the same level of customization when you choose scratch-off plastic cards.
As a business owner, offering die-cut sticker cards or scratch-off plastic cards can also be beneficial for loyalty programs. At a salon, the card could offer a free service for every five purchased. Simply pull off the stickers or scratch off for each corresponding visit.
Plastic Cards That Offer Durability
You've probably seen or even purchased one of the large community discount books. You know, the ones that come home with your child from school promising a huge savings at area businesses. The problem with these types of fundraising efforts is that even if the book is purchased, it often gets tossed on a shelf and forgotten.
On the other hand, if you offer a plastic discount card, it's most likely going to put in someone's wallet and used. That local Mexican restaurant sees increased traffic and your non-profit raises money—everybody wins!
Interested in using plastic cards to promote your next fundraiser? We can help. Contact us today!