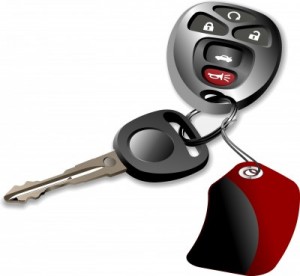 As a small business owner, you know that steady, repeat customers are the key to any successful business. Without them, it's nearly impossible for any business to stay afloat. Your goal is to attract new customers but also cater to those who return for merchandise or service again and again.
Combination plastic cards that function as loyalty or membership cards not only serve a practical purpose, but they also help remind customers or patrons to keep coming back. When a customer signs up for membership or a loyalty card, they receive a traditional credit card-sized card as well as a smaller key tag perfect for a key ring. Most people are always on the go, and you want to make a stop at your establishment as easy as possible. Combo cards are:
• Practical. People don't always carry a wallet. If they drove to your place of business, they have their keys!
• Foster loyalty. Offering a loyalty key card not only provides convenience but prompts repeat business.
• Visual reminders. Again, people use their keys every day. Don't miss out on the chance to advertise your business daily to the people who matter most: Your repeat customers.
Combo Plastic Cards That Are Practical
I don't know about you, but when I go to the gym, I don't take my wallet. There's just no need to, and if you do, you have to go through the hassle of locking it up in a locker anyway. As a gym owner, offering a combo card when a person signs up for membership gives them flexibility to use the traditional card or simply add a key card to their car keys. And again, most people drive to the gym so they're sure to have their keys, and they won't have to dig in their wallet or bag to scan their card when they arrive.
Loyalty Cards That Are Convenient
For the local coffee shop, tying loyalty benefits to a refillable gift card creates brand awareness as well as encourages patrons to return. Or you own a grocery or convenience store that offers food discounts or other perks once a certain level of merchandise is purchased. Why not offer a combo plastic card makes earning that free cup of coffee or grocery discount even easier? Customers will appreciate the convenience, and your bottom line will be positively impacted.
Key Cards That Get Noticed
When your patron or customer chooses to put that key card on their car keys, it doesn't just provide them with convenience; it's a constant visual reminder of your business. It's all about the power of suggestion: If I can keep you thinking about my brand, you're more apt to come visit me. And that's the ultimate goal of any business owner. Brand awareness is a powerful motivator—what better place to "advertise" than on something customers use every day?
If you'd like to put the power of combo plastic cards to work for you, Plastek Cards can help. We have a variety of combo plastic card options; one is sure to fit your business needs.