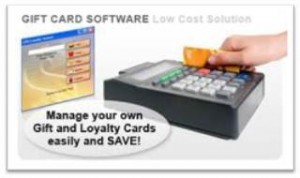 If you own or manage a business and use plastic loyalty cards, you know how quickly transaction fees and card tracking expenses can add up. If you'd like to save a little moolah and simplify your customer loyalty program, then PatronPal may be just what you're looking for.
A gift and loyalty card management software, PatronPal helps you track balances, purchases, customer demographics and more – all with no monthly service or transaction fees. All you need is a Windows-based computer system and a bar code scanner or magnetic stripe reader.
And, when you order your plastic card printing from us at Plastek Cards, we can encode them for PatronPal compatibility.
PatronPal features give you the ability to:
• Activate new cards
• Deduct value when a card is used
• Display remaining balance on the customer receipt
• Add value to an existing card
• Check the balance of an existing card
• Issue merchandise credit
• Track number of visits and points earned per dollar spent
• Obtain customer demographics
• Print a custom message on the receipt
The software also offers store summary and end-of-day reports which help to reconcile sales, as well as monitor the effect that gift card sales have on your cash drawer. Find out more at the PatronPal gift card benefits page.
Start a new customer loyalty program that's cheaper and easier to manage by ordering your PatronPal-compatible loyalty cards today.