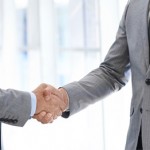 A very important part of how we do business at Plastek Cards is leveraging our relationships with hundreds of resellers across North America. These resellers, also know as distributors, partner with us to sell our products to a variety of markets, including hospitality, retail, corporate, and membership organizations.
By establishing a reseller account with Plastek Cards, distributors already selling to these markets can increase revenue without additional prospecting for buyers. Adding to their product line also helps solidify their relationship with customers, making them an invaluable resource.
Because we manufacture products such as gift cards, membership cards, discount cards, loyalty cards, and hotel key cards, we cater to a wide array of businesses and organizations. These include retailers, hotels, associations and corporations, which are served by a number of different vendors to keep them running efficiently. For some of these vendors, it makes perfect sense to become a Plastek Cards reseller.
Plastek Cards resellers include:
Ad Agencies
Marketing Firms
Promotional Products Distributors
Commercial Printers
Restaurant Supply Companies
Hotel Supply Companies
Casino Supply Companies (Players Club Cards)
Print & Copy Centers
Graphic Designers
Print Brokers
Sign Shops
Becoming a Plastek Cards reseller is fast and easy, and requires no previous experience selling plastic card products. Our experienced sales representatives will walk you through the process, helping to ensure your customer's satisfaction.