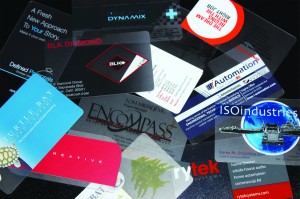 There are lots of different types of plastic cards and plastic card printing choices – from the simple matte vs. glossy finish to the higher-end foil stamping and holograms. But one type of design that I think really stands out is the clear card.
Created using 100-percent clear PVC, they are just as versatile as any other type of PVC card and can be used as credit cards, gift cards, loyalty cards, membership cards and more. But, transparent business cards, in my opinion, are exceptionally eye-catching because they are novel, durable and offer vast design possibilities. Check out some of the really creative ways our customers are using them.
Printing Options for Transparent Cards
With a transparent business card, you don't have to shy away from a vibrant, four-color motif.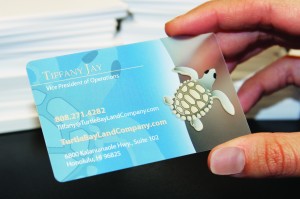 You can design artwork for the front and the back.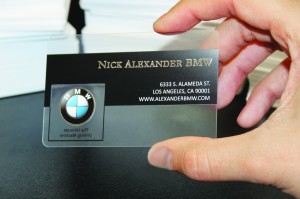 Also, consider layering printing for a three-dimensional effect, or try a background color to completely tint the clear PVC.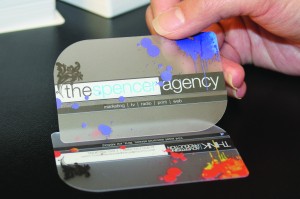 A traditional gloss finish is nice, but if you want your card to show fewer scratches and scuffs, go for a frosted or matte finish.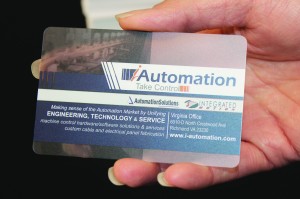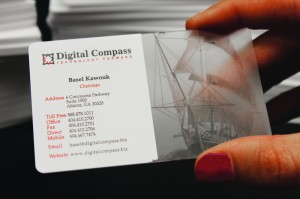 Need icing on the cake? Crystal ink and foil stamping are perfect! Of course, barcode and sigature panels are available with all plastic cards, including the transparent type.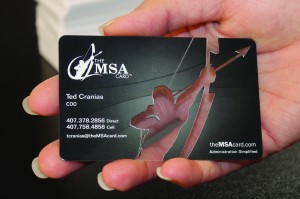 We carry a complete line of plastic cards for all your promotional needs. Contact us for more information.