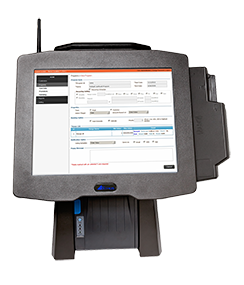 When deciding on a POS solution, there's one question that most people don't think to ask: Can I buy my gift and loyalty cards from anyone I choose? While this may not sound as important as asking about inventory management and custom reporting, it's a question that could save you a significant amount of money over the life of your POS system, which could be a very long time.
If you have ever purchased a desktop printer at your local big-box office supply, you know that it's not just about the price of the printer, it's also about the cost of consumables, aka toner. A killer deal can turn into a financial failure when your toner bill quickly surpasses the cost of the printer itself.
When it comes to your POS system, your consumables include gift cards and loyalty cards. Did you know that some POS system providers don't allow you to purchase your cards from anyone but them? While they could provide you with the information you need to create your own custom plastic cards, they won't. Your only option, if you want to implement a gift or loyalty card program, is to purchase from them at inflated prices.
Not all point of sale system providers are created equal, however. There are a many, including Micros, Aldelo and Squirrel Systems, that allow you to purchase gift, loyalty and membership cards from anyone you choose, and that will save you money.
At Plastek Cards, we specialize in working with merchants who have a choice, which is why it's important for us to offer the highest quality plastic cards at the best possible prices while delivering superior service that will make you want to come back. When there's choice, there's quality and value.